Dispozitive OTT - Mediaplayere
Deschid acest topic deoarece am constatat ca fenomenul utilizarii OTT pentru
a viziona canale live ... ia amploare , chiar daca calitatea imaginii nu se compara
cu cea de pe satelit , nici macar cu cea de pe cablu , dar ... progresul este evident !
si mai ales constant ...
Sa plecam de la definitie :
Un dispozitiv OTT accesesaza streamuri media exclusiv prin Internet !
... el este cea ce de regula se numeste in client dedicat IPTV ... nu are tuner si
foloseste exclusiv adaptoare de retea Ethernet sau Wireless pentru conectare.
Un receptor dedicat IPTV poate avea un soft dedicat dar la fel de bine poate
folosi un client universal ... de exemplu Kodi ! de regula mediaplayerele folosesc
Kodi in calitate de client IPTV ... dar puteti incerca si altele ... GooglePlay are
destule aplicatii dedicate IPTV ...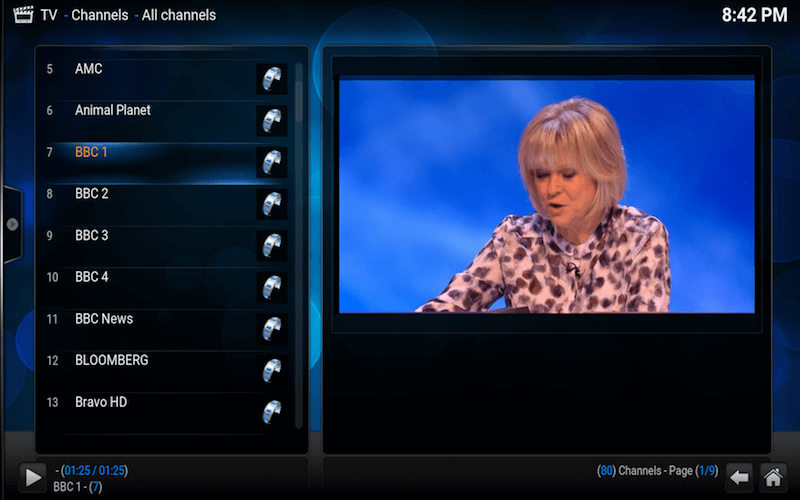 - Open Kodi
- Select SYSTEM
- Select TV (or Live TV )
- Select General
- Select Enabled
- No PVR Client enabled. Select OK
- Scroll down and select PVR IPTV Simple Client
- Select Enable
- Select Configure
- In General select M3U Play List URL
- Add your
M3U URL
into the address section. Select OK
- Select OK again
- reboot Kodi
In cazul unui client dedicat el ca regula va conecteaza la un server dedicat
asta implica o procedura de autentificare :
username/password
si apoi el
i-si descarca de pe serverul dedicat o lista de formatul .m3u !